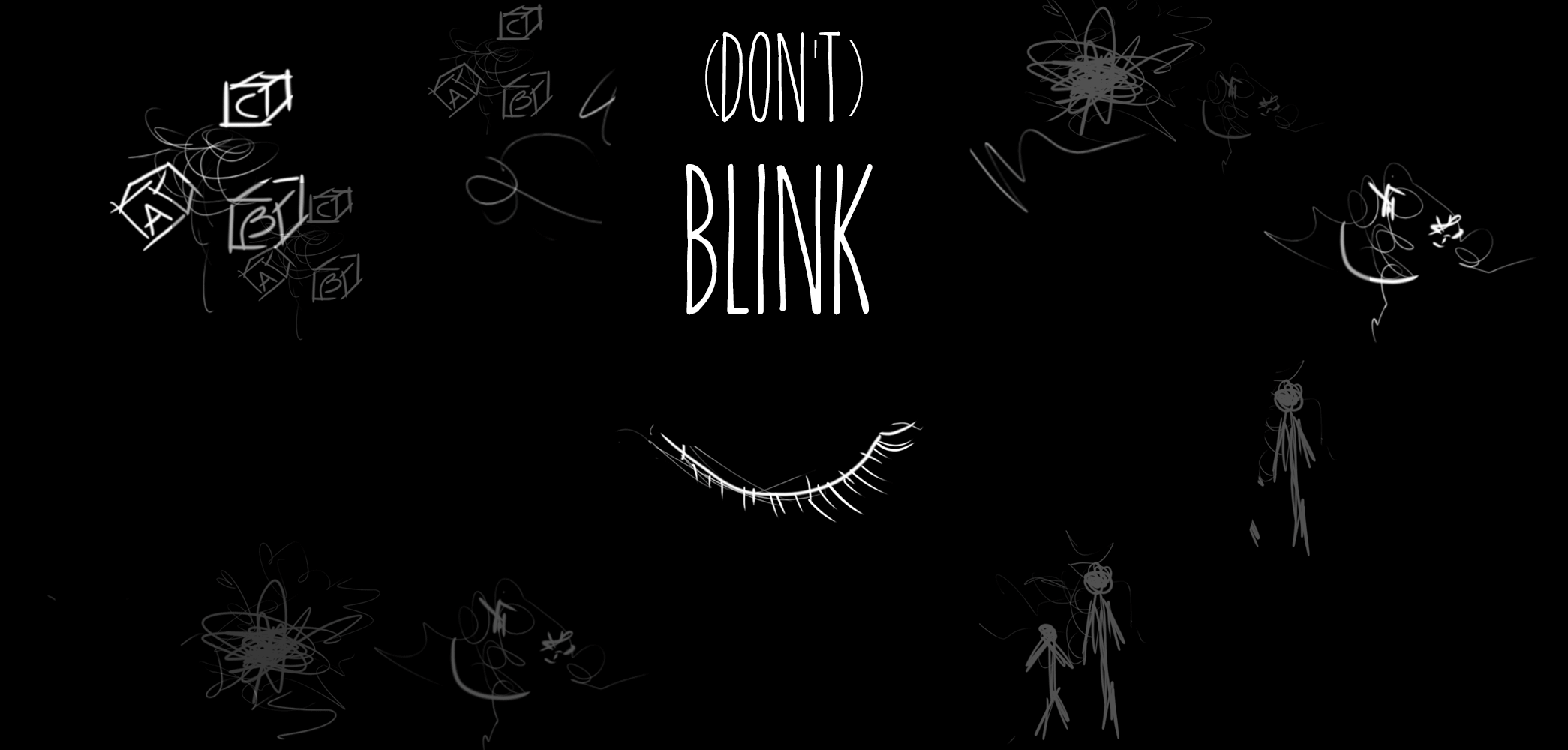 (Don't) Blink
A downloadable game for Windows
Sometimes, darkness deceives you.
Black is molded, it draws figures, and what until a moment before was a closet, a chair, now it is not anymore. They observe you, from the corner of your little bedroom.
Close your eyes.
If you don't see them, they don't see you.
But here the imagination runs free, the figures swell up, they become creatures, monsters, they move, they approach. The pulse increases, the shadows are creatures and the creatures are shadows. You cannot escape.
Open your eyes.
-------------------------------------------------------
'(Don't) Blink' is a very short game developed as part of the 'Game-A-Week' module of my bachelor degree course in Game Design. It was developed throughout (less than) a week.
The given theme was 'one-button'.
This small prototype may become an actual game, in the future! That's why I would really appreciate if you could leave some feedback below ❤︎
Credits
(Don't) Blink was made by Martina Marchio.
This game would not exist without the huge coding help of Martin Bremer ❤︎
Additional assets:
This game was created at the Game Design // UE at the University of Applied Sciences Europe.

Supervised by: Prof. Csongor Baranyai
"Game-A-Week" (WinterSemester 2020/21)

Download
Install instructions
Thanks for playing! ❤︎
Download the archive and extract its whole content in a single path.
Comments
Log in with itch.io to leave a comment.
I was confused at first but I caught on pretty quickly nice game I think with more lvl or night it could be a little more challenging. Start @ 29:56
Thanks for the feedback and for linking your video! You are totally right. While the lack of information, like how to beat the game (as a kid scared of the dark, you feel like the night it's going to last forever) was a design choice (failed, I'd say, hehe), I totally agree with you about the absence of variety in the gameplay. The game was made by me in like 4 days as a school assignment, so, you know, I didn't have time to implement everything I wanted to implement :c